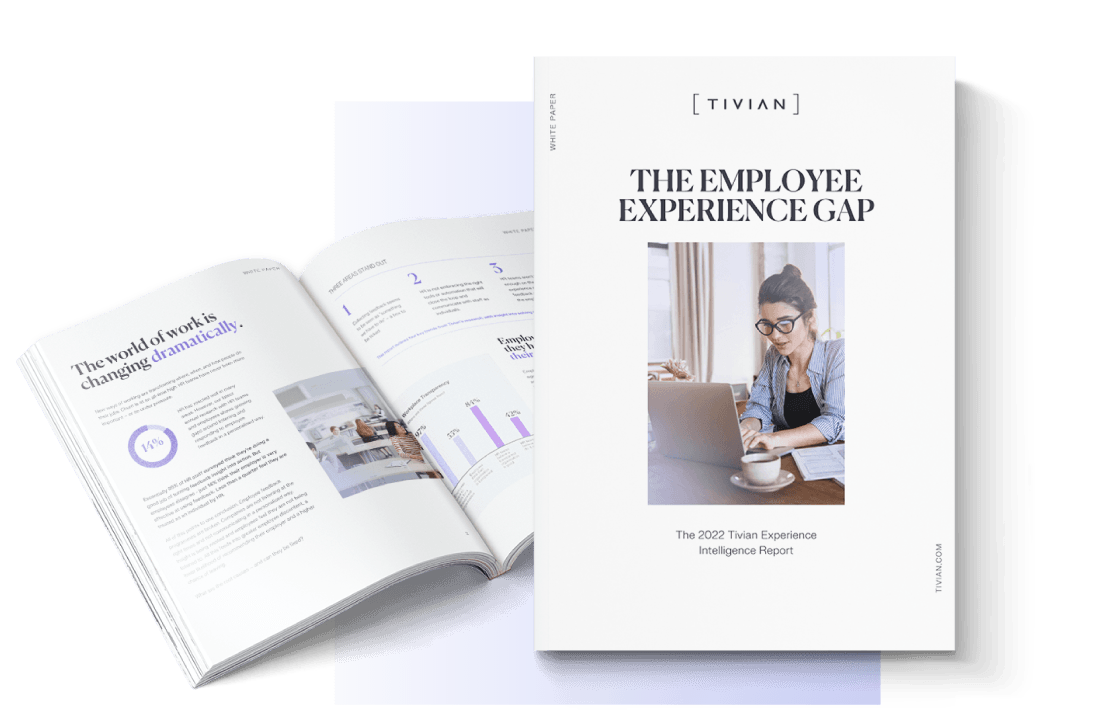 What's inside?
The world of work is changing dramatically. New ways of working are transforming where, when, and how people do their jobs. Churn is at an all-time high. HR teams have never been more important – or so under pressure.

HR has reacted well in many areas. However, our latest annual research with HR teams and employees shows growing gaps around listening and responding to employee feedback in a personalised way.
This report outlines four key trends from Tivian's research, with insight into solving the issues they highlight.
We work with the leading businesses, transforming employee experiences
Through advanced analytics and cutting-edge AI technology, Tivian helps great organisations capture and harness experience data to drive business listening, deeper insights, and better decision making.
Tivian's intelligent experience management platform increases corporate effectiveness and enables a smarter business world, empowered by insight.
Built on 20 years of experience in enterprise feedback management, Tivian provides over 400 customers in 35 countries with the ability to take action and achieve their objectives.

Trusted by: