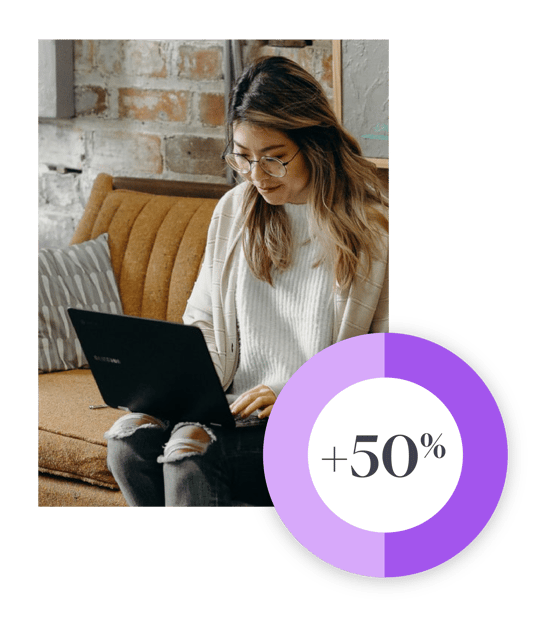 Everything is changing.
In the last few years, a wave of rapid changes has shocked business leaders and organisations worldwide. Many businesses were under-equipped to communicate with and understand the needs of their employees, and the results have been staggering:
Inadequate communication has eroded trust. Over 50% of employees question their leadership's ability to manage.
Insufficient response has led to The Great Resignation. Over 50% of workers are still considering leaving their job.
Inability to retain talent has led to a drain of skills across all industries. Nearly 50% of employers are significantly worried about turnover.
What is the lesson? Prioritise leadership development and take action, or lose your people and lose everything.
The leaders who have found success during the pandemic have embraced this sense of urgency and found the opportunity to connect amid disaster. We can help your organisation do the same.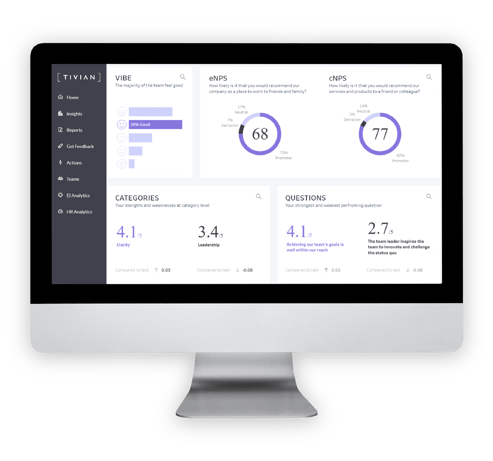 Tivian has the solution.
Tivian's software platform makes it easy to listen to your employees, identify key trends, and take the actions that make the workplace better. The result is an energetic, trusting team that can handle anything.
Even change.